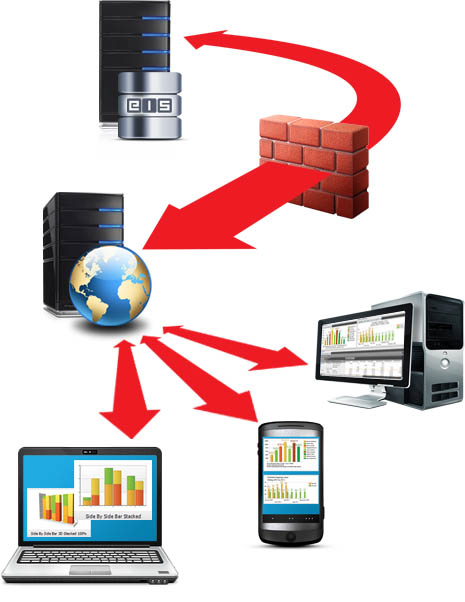 EIS Web Portal ensures access to data and operations for all system users according to assigned user rights. The user interface is similar to the EIS Production Manager user interface and enables access to the following functions:
manufacturing information – easy-to-orientate display on manufacturing progress and results, errors, maintenance and idle time on the manufacturing lines, monitoring of products (traceability) and warehouse inventories, recording scrap
performance measurement – key performance indexes (Key Performance Indicator or KPI) for better manufacturing planning, overall efficiency of equipment (OEE) etc.
recording units – option to insert information on the number of processed items per unit of time
report generation – user-defined analysis, reports and manufacturing statistics
printing reports
and further advanced functions
System requirements EIS Terminal.
Other EIS system components: